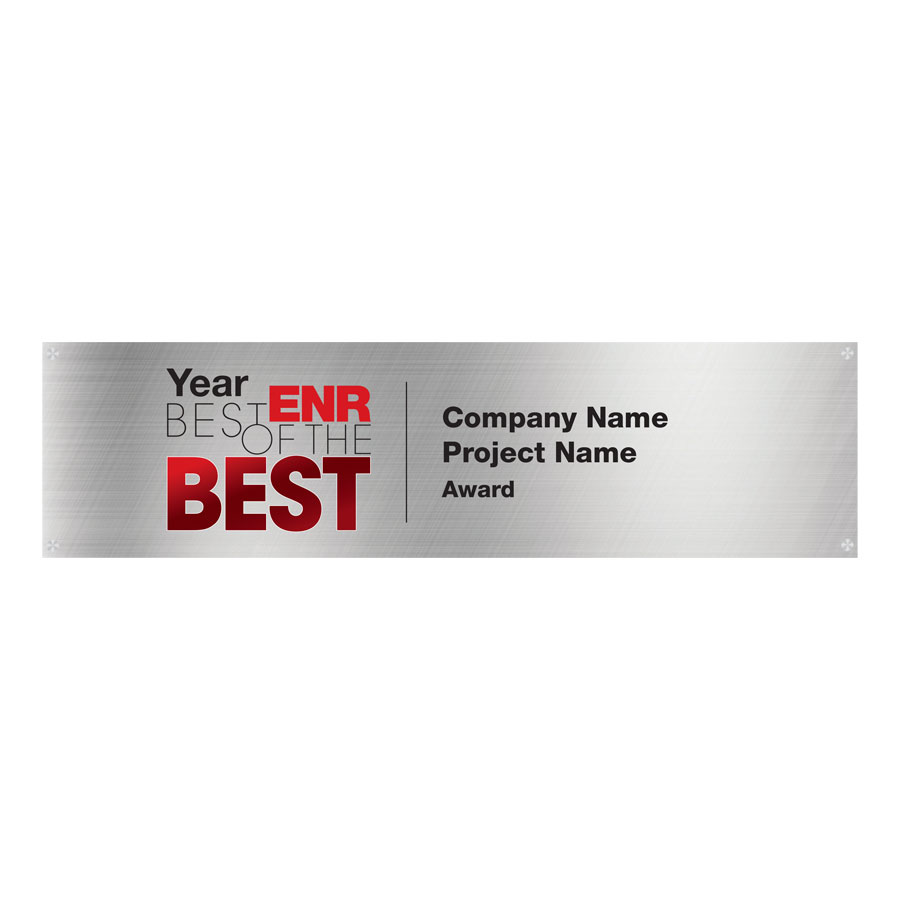 Description:
This award features a printed aluminum wall plate customized with the project name, year, and award name.
Dimensions & Weight:
Overall size of the award is 37" x 10".
Delivery Time:
For orders placed by end of day March 4, your order will ship 10 – 15 business days from your order—so you will receive it shortly after the award ceremony! Orders placed after March 5 will ship 10 – 15 business days after your order.
Standard shipping fees apply for FedEx Saver or Ground, unless otherwise specified.
$395.00