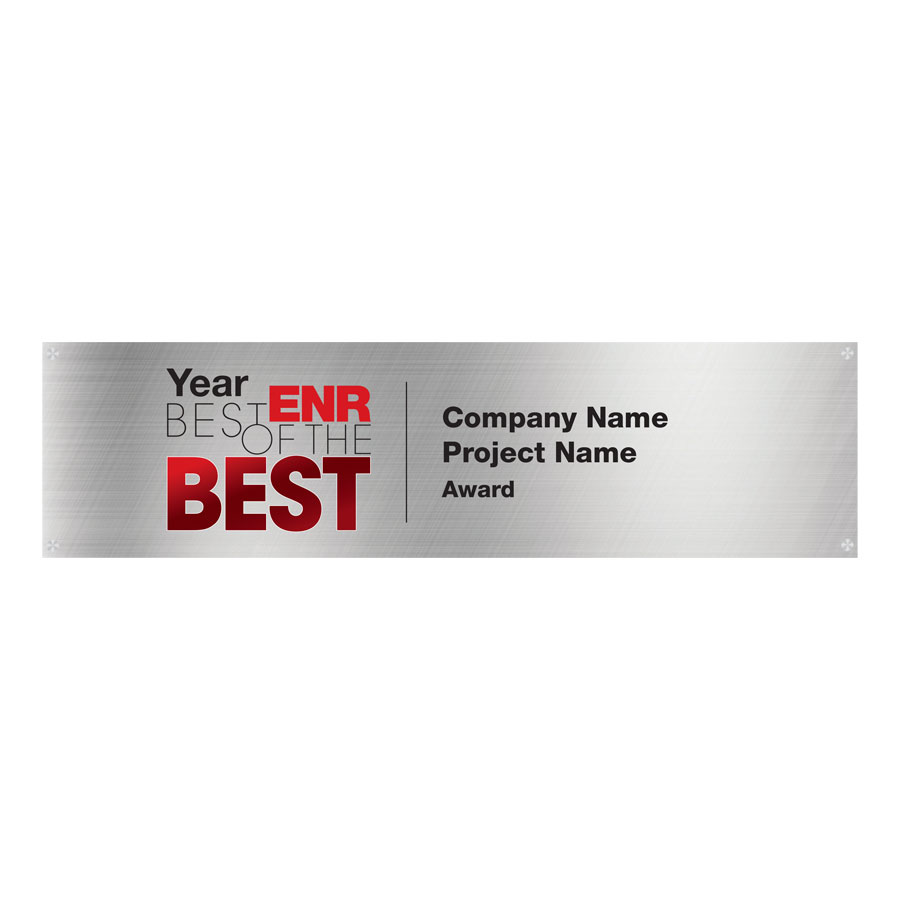 Description:
This award features a printed aluminum wall plate customized with the project name, year, and award name.
Dimensions & Weight:
Overall size of the award is 37" x 10".
Delivery Time:
Orders placed will be sent directly to production after the August 5th event date, please allow 10–15 business days for shipping.
Standard shipping fees apply for FedEx Saver or Ground, unless otherwise specified.
$395.00