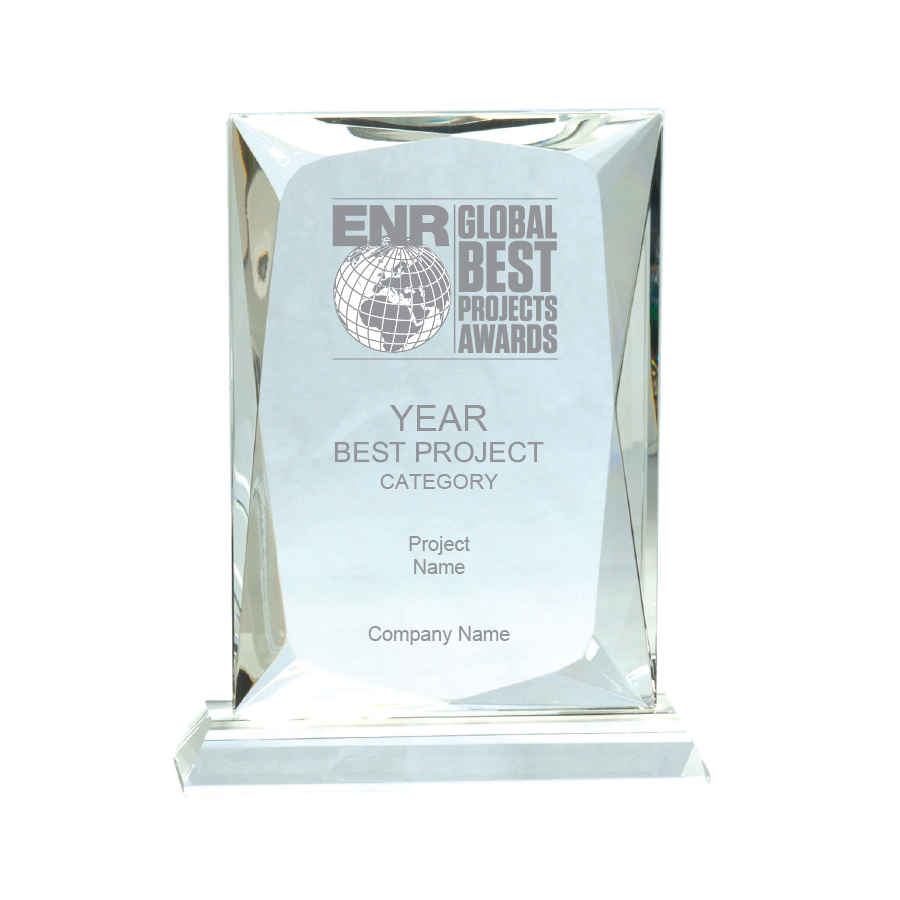 Glass Desk Crystal
Commemorate your Global Best Project or Award of Merit with a glass desk crystal. Both awards include your category, project name, and company name etched in glass and mounted on a glass base.
Dimensions & Weight:
Best Project
Size: 6" x 8"
Weight: 5 lbs
Award of Merit
Size: 5.5" x 7.25"
Weight: 4 lbs
Delivery Time:
Please allow 10 – 15 business days for production of your order, plus shipping time. To request expedited production, please contact 800-290-5460 or ENR@theYGSgroup.com (additional fees may apply). Shipping options available once you place your order.
$350.00