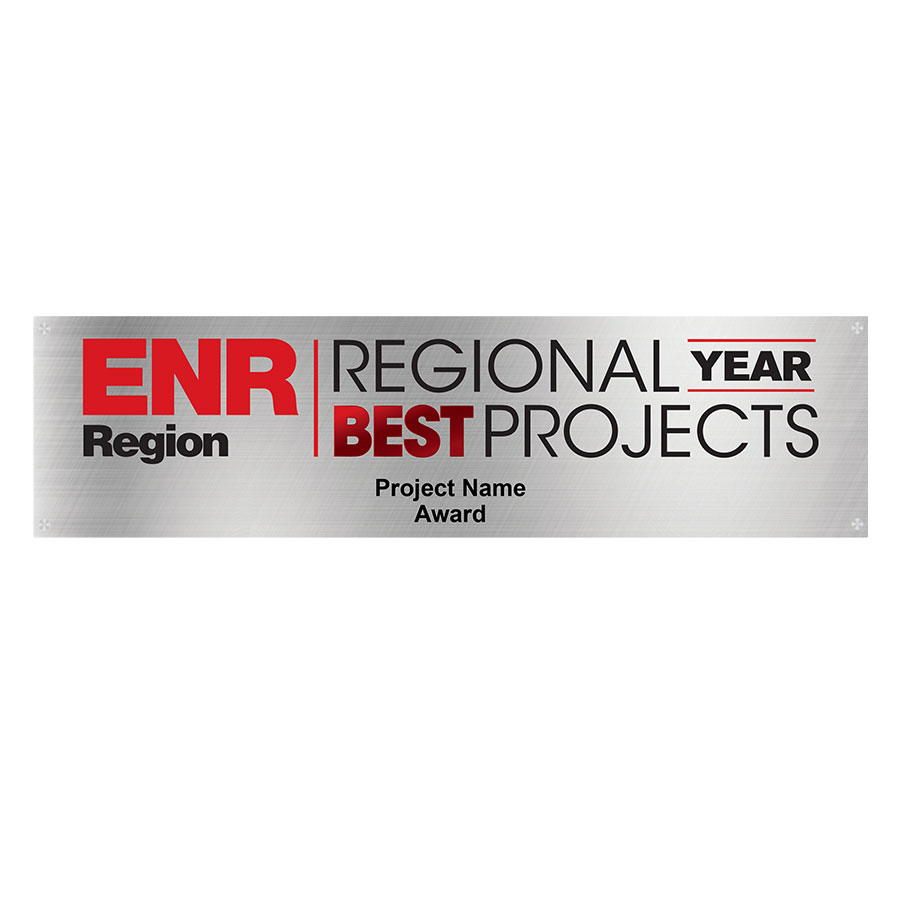 This award features a printed aluminum wall plate customized with the project name, year, and award name. Company name is optional.
Dimensions & Weight:
Overall size of the award is 37" x 10"
Delivery Time:
Please allow 10 – 15 business days for production of your order, plus shipping time. (PLEASE NOTE: If placing an order before the event date it will get sent into production on the day of the event.) To request expedited production, please contact 800-290-5460 or ENR@theYGSgroup.com (additional fees may apply). Shipping options available once you place your order.
$345.00