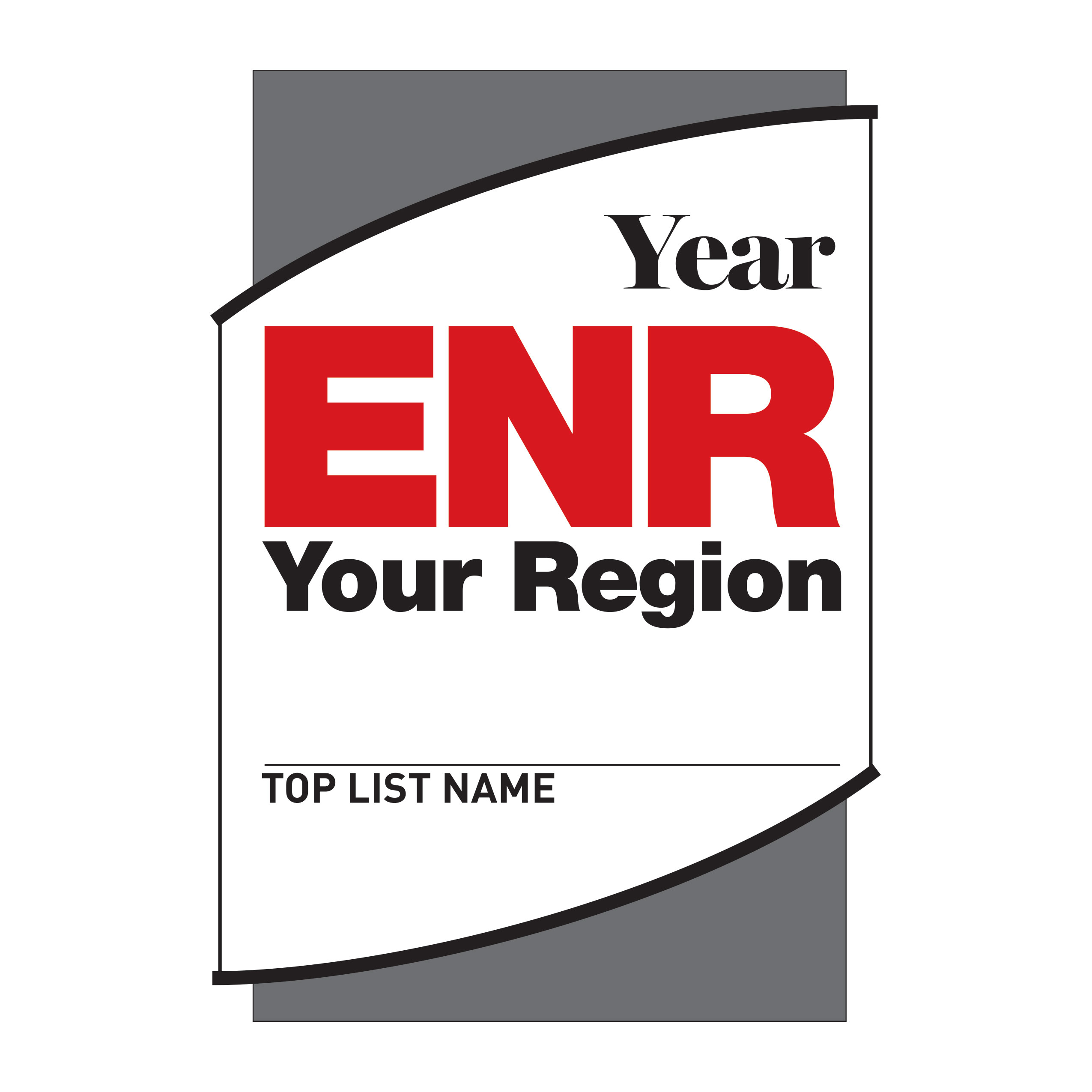 Logo
Carry the prestige of being named to ENR's Regional Top Lists to your marketing materials. Licenses are granted for a one-year period. Automatic download of the logo files is available with payment by credit card. File types are dependent on usage. All print usages include a vector file in eps format. Digital usages include a web-ready png file. Usages with multiple combinations include both a png and eps file.
Marketing Usage - includes, but is not limited to, brochures, websites, commerce sites, mobile and email blasts.
Advertising Usage - defined by print, television and radio broadcast, digital and outdoor campaigns.
Let's get Started
Select your award list, usage, and add to cart to continue to checkout.
Upon completion of checkout, your logo files will be available for immediate download.
* Indicates a required field.
$0.00