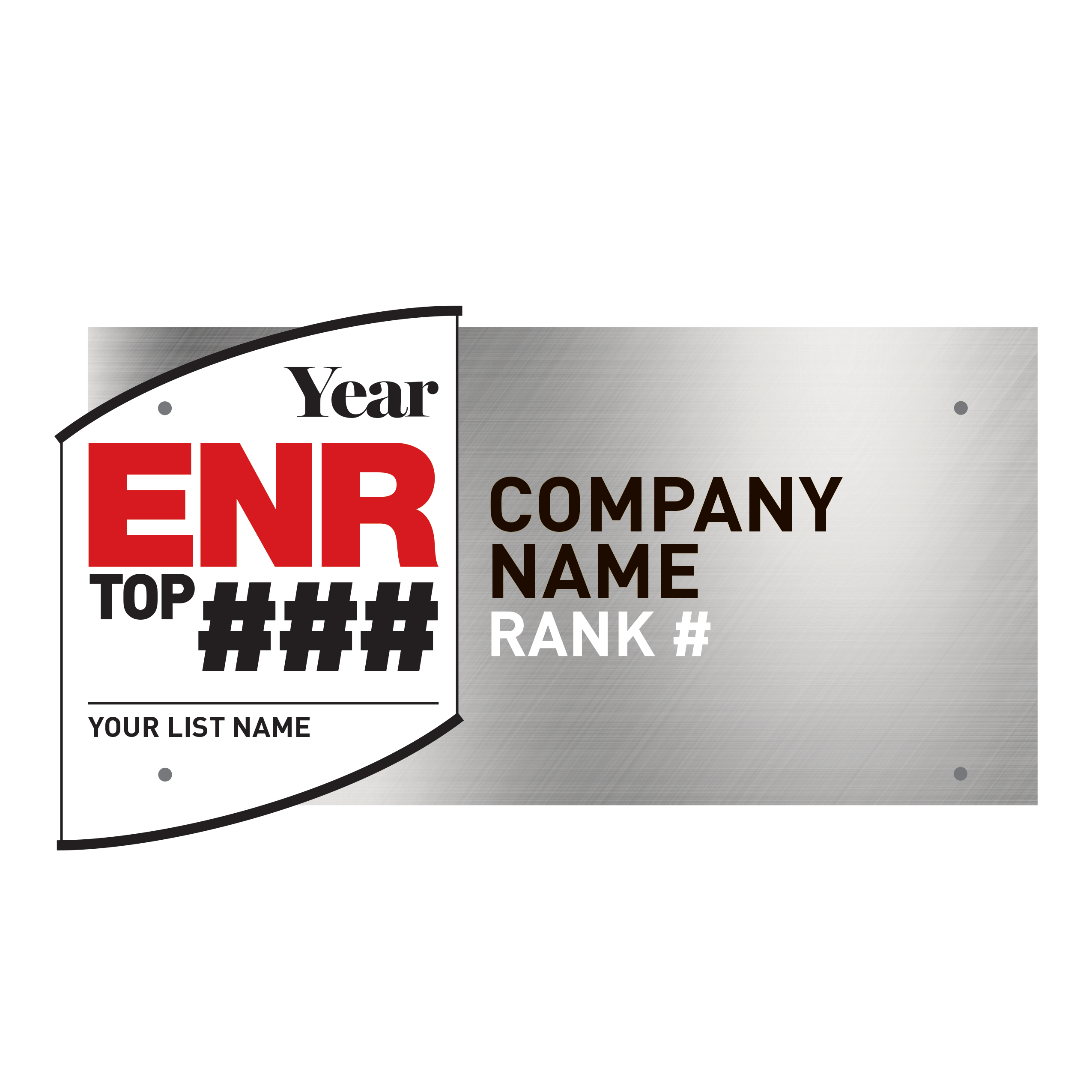 Features a dual aluminum and white plexiglass custom ENR logo. An excellent way to showcase your award year, company name, rank, and market sector.
Customizable Options:
Customize this award with your company name, year, region, rank, and market sector.
Dimensions:
21 ¾" x 12 ¾"
Delivery Time:
Please allow 10–15 business days for production of your order, plus shipping time. (PLEASE NOTE: If placing an order for a list that has not yet been published, please allow 10–15 days from the date of publication, plus shipping time.) To request expedited production, please contact 800-290-5460 or ENR@theYGSgroup.com (additional fees may apply). Shipping options available once you place your order.
$395.00