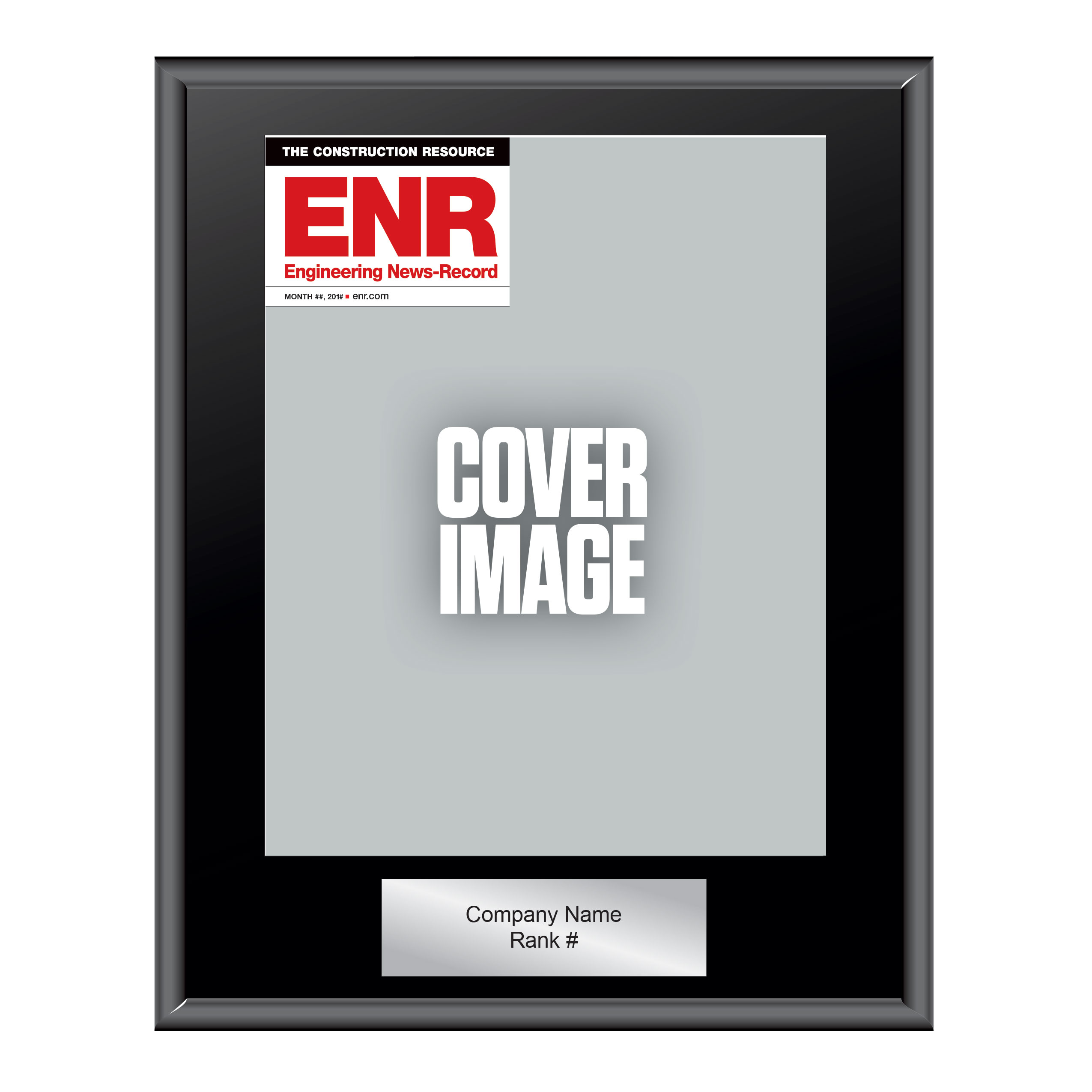 Plaque
This award includes a single-page layout showcasing the magazine cover and includes a plate for customization.
Customizable Options:
Customize this award with your company name and rank.
Proof Approval:
For Top Young Professionals: You will receive by email within 2–3 business days a PDF proof of your final award with your ENR feature. If your feature has not yet been published, you will receive your proof within 2–3 business days from the publication's release. Your approval today confirms just your frame and plate customization.
Dimensions:
Overall Size is 12" x 15"
Weight is 3 lbs.
Delivery Time:
Please allow 15-20 business days for production of your order, plus shipping time. (PLEASE NOTE: If placing an order for a list that has not yet been published, please allow 15-20 days from the date of publication, plus shipping time.) To request expedited production, please contact 800-290-5460 or ENR@theYGSgroup.com (additional fees may apply). Shipping options available once you place your order.
$295.00