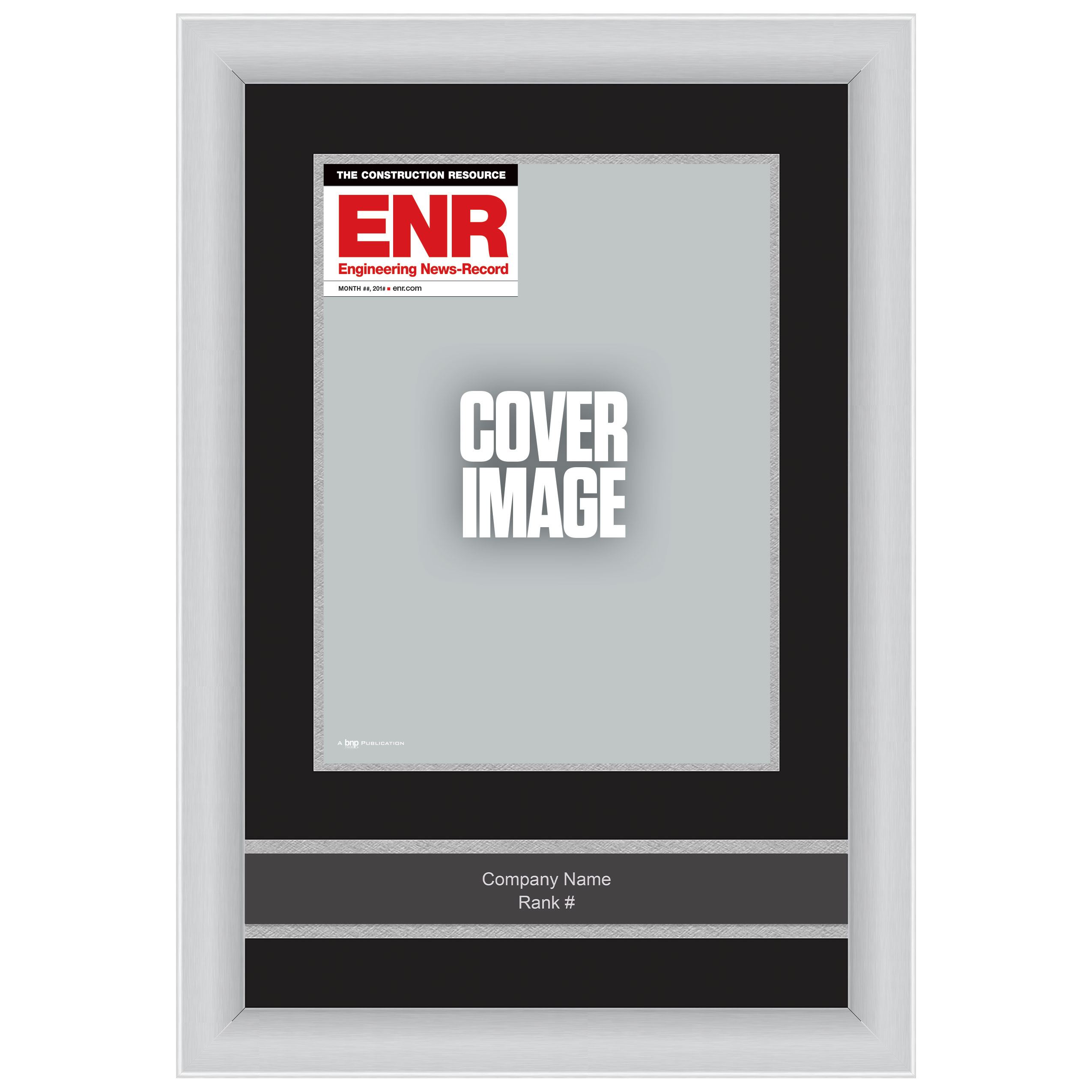 This award includes a single-page layout showcasing the magazine cover and includes a plate for customization. Available in a Silver wood frame.
Customizable Options:
Customize this award with your company name and rank.
Dimensions & Weight:
Overall Size is 13.2" x 18"
Weight is 4.9 lbs.
Delivery Time:
Please allow 15-20 business days for production of your order, plus shipping time. (PLEASE NOTE: If placing an order for a list that has not yet been published, please allow 15-20 days from the date of publication, plus shipping time.) To request expedited production, please contact 800-290-5460 or ENR@theYGSgroup.com (additional fees may apply). Shipping options available once you place your order.
$395.00